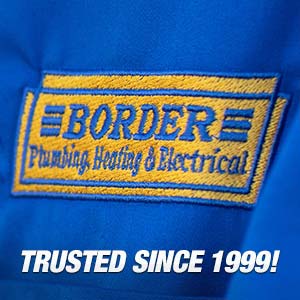 Established in 1999.
From humble beginnings the Gerolami Family started Border Plumbing, Heating & Electrical and has expanded to have many Service Technicians working all up and down the Okanagan Valley from Vernon to Peachland and almost everywhere in between. We are family owned and operated and look forward to servicing your home or place of business now and in the future for many years to come.
We started this business years ago with the intentions of keeping it small and manageable by taking great pride in the fact that we are a family run business.
Being a customer service based company, we refuse to cut corners. In fact, we do all we can to deliver above and beyond what industry standards require. Going the extra mile is what has set us apart from the masses for which we were rewarded with the 2014 Mid-Size Business of the Year award from the Kelowna Chamber of Commerce.
Our customer base is made up of people with the same belief system - they would rather spend a little more time, care, and money knowing the job is done correctly and having the peace of mind that we are there for them after the sale.