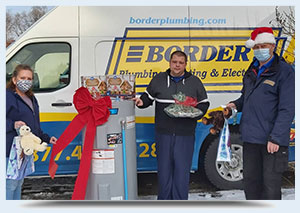 The commitment to our community goes beyond our everyday services. Each year, we conduct multiple giveaways designed to extend a helping hand to families in need, focusing on different essentials depending on the season.
We believe that a home should be a place of comfort and security for everyone, regardless of circumstances. From furnaces that provide cozy warmth during the colder months to cooling AC systems that beat the summer heat, and efficient hot water solutions, we aim to make a tangible difference in the lives of those who could use some support. These giveaways support our company's core values and show dedication to creating lasting impacts within our community.
Thank you for being a part of this journey with us.