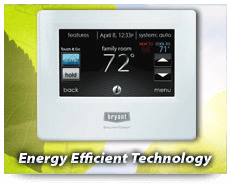 1. ENERGY EFFICIENT HEATING & COOLING TECHNOLOGY
The latest heating and AC technology is significantly more efficient than older furnaces and air conditioners. The latest heating systems we install can reach over 97% heating efficiency, meaning that 97% of the energy being put into the system is received out as heat. By comparison, older furnaces often have only 55-65% efficiency. This is a significant saving, especially when typically two thirds of all energy expenditure in Canadian homes is on space heating.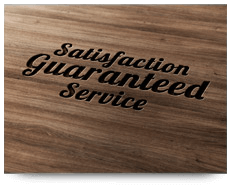 Meanwhile with cooling the very latest air conditioning systems can also be almost 100% more efficient than much older systems. Actual efficiency gains will of course depend on your old system as well as choice of new system efficiency. Border Heating & Air can guide you through this process.
2. PROFESSIONAL INSTALLATIONS
We'll help you to get the best from your new heating or cooling system with a professional installation. This will help to enable your new system to reach its maximum operating potential and energy efficiency. We can also talk you through how to get the most out of your new system and to take advantage of any and all features for your maximum enjoyment.
3. PREVENTATIVE MAINTENANCE
With a periodic maintenance check, we can help you to minimise avoidable breakdowns of your heating or cooling systems. Just as with your car, a regular service can help keep your system operating efficiently and reliably and reduce the risk of breakdowns as minor faults or problems can be detected during it's service.
4. SPLIT YOUR HOME INTO ZONES
You could be saving money by simply breaking your home into zones for your heating and cooling systems. Rather than heating or cooling the entire house, you can now select to heat or cool only those areas you're currently using. Not only can you potentially save money on your utility costs, you can now enjoy greater control with each zone being independently controlled. Zoning can be chosen as a feature for your new heating or cooling system or can be retro-fitted to your current system allowing you to enjoy greater control and potential utility savings.
5. DIGITAL PROGRAMMABLE THERMOSTATS
Another energy and cost cutting solution is having a digital programmable thermostat installed. Choose from a wide range of digital thermostats with the best features from presetting your preferred temperature which once reached, your system will shut off and only restart periodically to maintain the set temperature or programme your system to operate at specific times of day such as before you rise of a morning or before you return home from work. With greater control, comes greater comfort and more ways for you to reduce energy consumption and lower utility costs.
Many of the latest systems also include wifi or app controls.
For expert advice and solutions to help you become more energy wise and reduce your utility costs in the Okanagan Valley, call and speak with the energy efficiency experts at Border Heating & Air today.