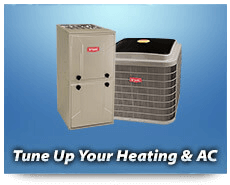 1. PREVENT AVOIDABLE BREAKDOWNS WITH EARLY DETECTION AND REPAIR
Booking in for a tune up ahead of summer or winter will help ensure your heating and cooling systems are ready to operate reliably and efficiently in the demanding season ahead. We'll inspect and clean all moving parts, clean filters and identify damaged parts, picking up potential issues before they lead to a breakdown. You'll avoid preventable breakdowns and save yourself from the inconvenience and cost of an emergency call out.
2. THE HEATING & COOLING SYSTEM EXPERTS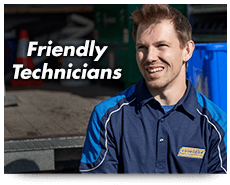 The Border team are all highly experienced and trained technicians who stay up to date on the latest systems and technology to provide you with the best repairs and servicing on your home's heating and cooling.
3. SERVICING ALL BRANDS AND MODELS OF HEATING AND COOLING SYSTEMS
With over 21 years in business, we're able to provide professional tune up services on all brands and models of heating and cooling systems, new and old.
4. MAINTAIN ENERGY EFFICIENCY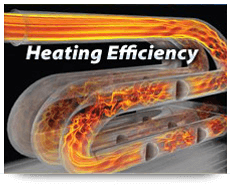 Left unchecked, your heating and cooling systems can lose as much as 30% of their energy efficiency potential, making it a cost effective reason to keep your system well maintained with a periodic tune up.
5. MAXIMIZE SYSTEM LONGEVITY
With the right maintenance and care, your heating and cooling systems are more likely to reach their manufacturer's stated life expectancy, helping you to delay the expense of replacing it sooner than necessary.
6. THE TRUSTED CHOICE FOR OVER 21 YEARS!
We're the trusted, fully licensed and insured heating and cooling professionals of choice in thousands of Kelowna homes with over 21 years in business and still growing.
Maintain reliability and energy efficiency of your Kelowna home's heating and cooling systems by calling and booking a tune up with the friendly team at Border Heating & Air today.